Fastener selection is simple, right? Choose the right size nail or staple and you're done. But while many users understand the differences between a nail and a staple or even a screw versus a hog ring, far fewer appreciate the thought that goes into fastener selection. No one will praise you for choosing the right fastener, but you can be sure choosing the wrong or lesser-quality fastener will get you more attention than you want. And not in a good way.
By choosing the wrong type of fastener for the application, you run the risk of serious safety and operational disasters such as:
Shorter product life and performance
Increased labor and repair costs
Voided warranties
Poor connection capabilities
Safety issues from leaks or load failure
Guide to Different Types of Fasteners and Accessories
There are fastening tools and accessories for just about every industrial need. If you're curious on how to select the right fastener for your needs, we have you covered. Learn more about the most common industrial fasteners, tools and accessories on the market today: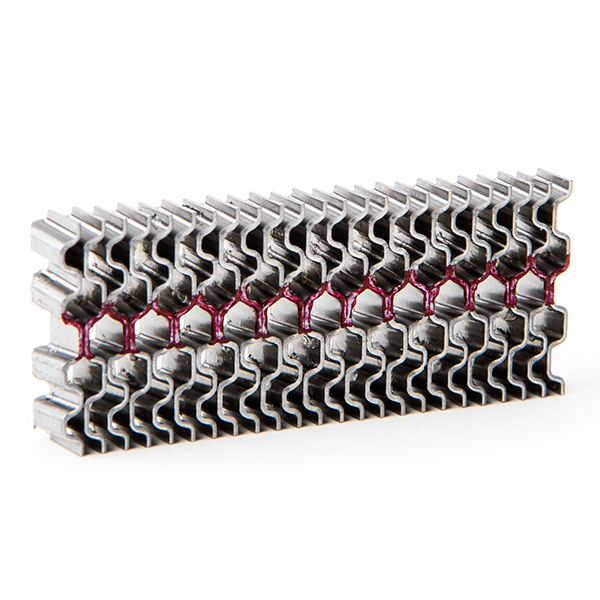 Corrugated Fasteners
Corrugated fasteners are made from cold rolled steel strips and have a chisel point that can be driven into wood to clamp two objects together. Corrugated fasteners offer strong holding power and durability in a variety of applications that include joining mitered wood, timber or composite joints.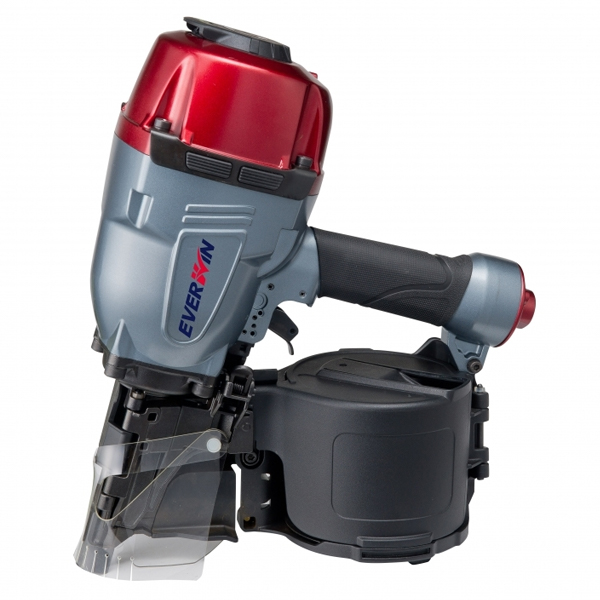 Fastening Tools
Fastening tools apply fasteners like nails, screws and staples. Fastening Tools include automated tools and accessories like clip tools, cordless nailers, corrugated tools, hog ring pliers, nailers, packaging and carton closing staplers, rebar tying tools, screw guns and staplers.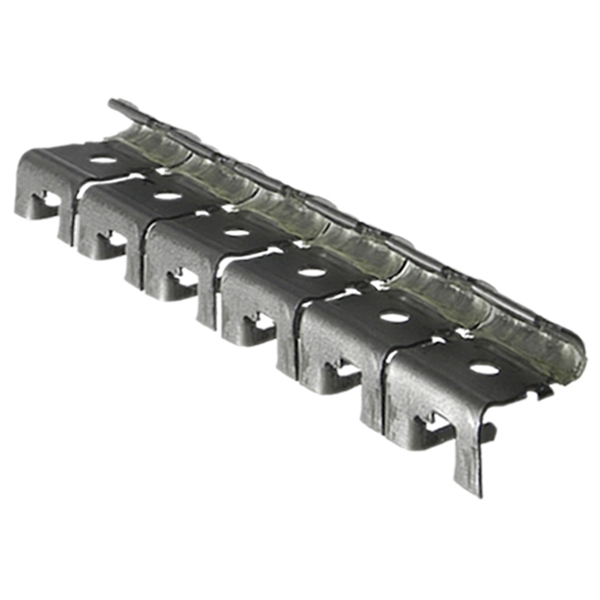 Furniture Clips
Furniture clips are fasteners that enable faster and longer lasting assembly in industrial furniture making applications. To learn more about furniture clips check out our Blog on Encore Fasteners.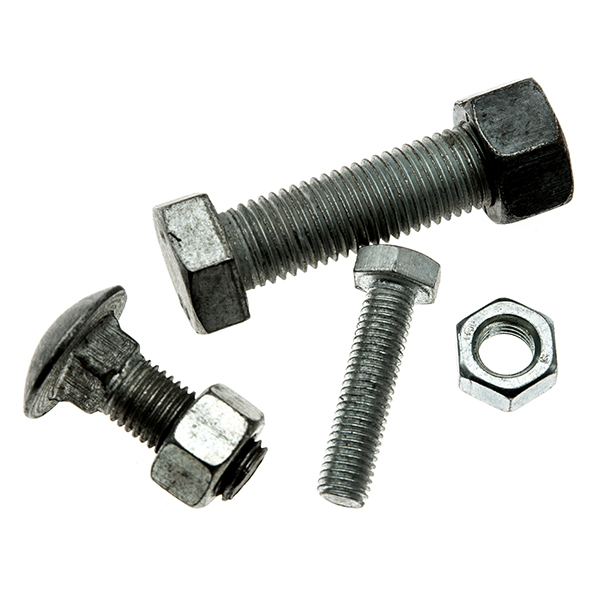 Fastening Hardware
Fastening hardware are devices that can affix or attach two or more objects together and can include anchors, bolts, nuts and washers.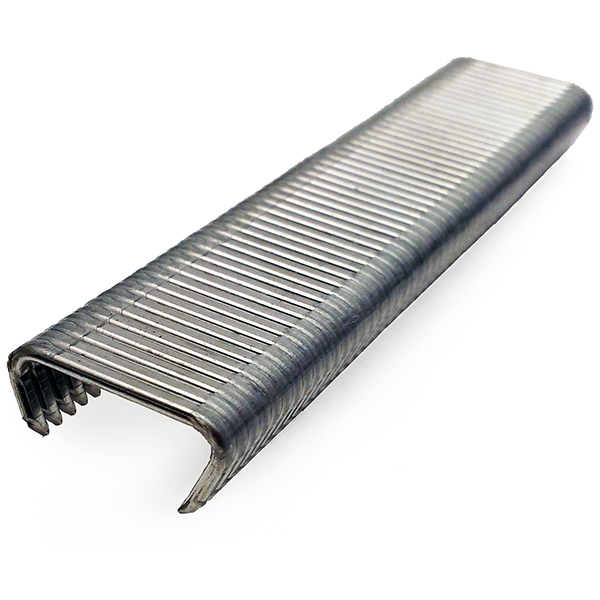 Hog Rings
Hog Rings are C-shaped or D-shaped fasteners with sharp or blunt points that can be bent to fasten two objects together. Galvanized and stainless-steel pneumatic hog rings are available in a wide variety of sizes and various features such as C-Ring and D-Rings, and blunt tip and sharp tip. Optimal for many applications including automotive seating, bag closure, bedding, fencing, spring mattress and more.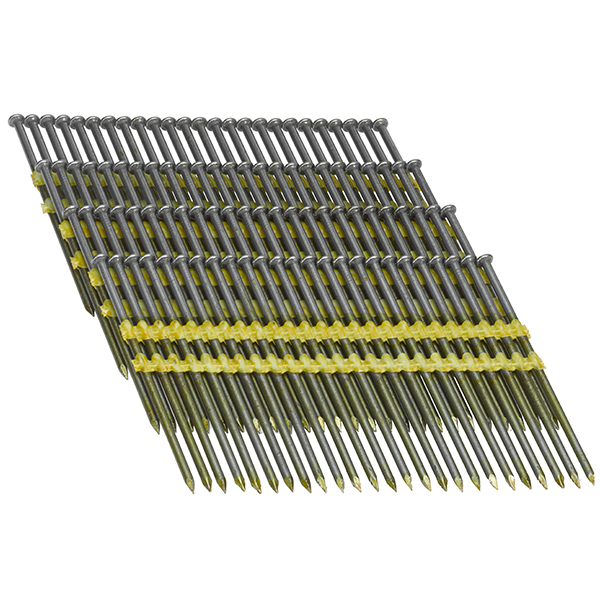 Collated Nails
Collated nails are nails that are attached to each other in some way as a strip or a coil, as opposed to individual nails. Collated nail options can include coil, finish, brads and pins, large coil nails, strip nails and T-nails.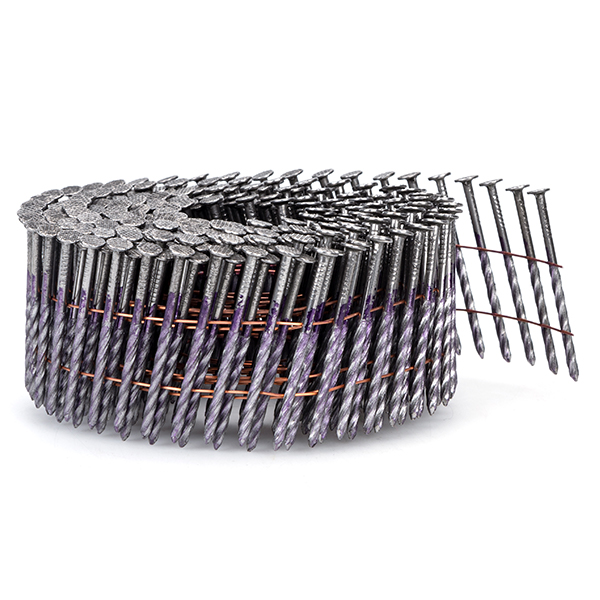 Pallet Nails
Pallet nails are flat-headed screw-shank fasteners used in pallet construction and are available in bulk pallet nail options or collated coil pallet nail options.
Rebar Tie Wire
Rebar tie wire is used for securing rebar or tying several rebar together. Made from low carbon steel, rebar tie wire offers flexibility and corrosion resistance for your toughest jobs.
Scrail Fasteners
Scrail fasteners are fasteners manufactured by Fasco and can be driven twice as fast as collated screws. Scrail fasteners are available in a variety of collations, heads and coatings to help increase productivity in many applications.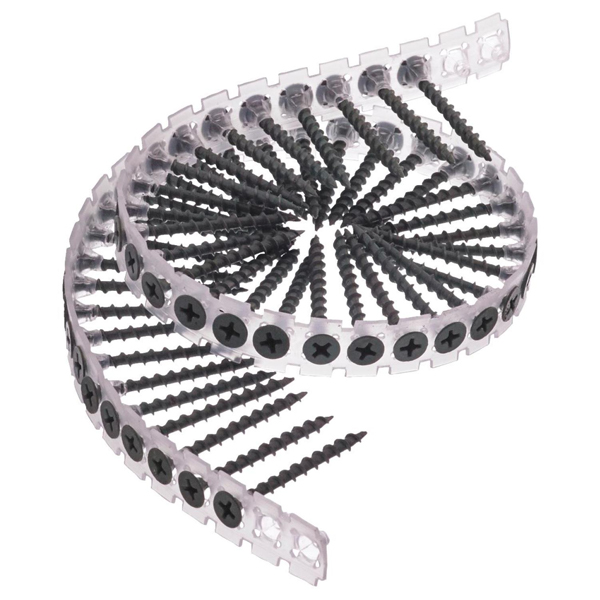 Collated Screws
Collated screws are screws that are attached to each other in some way as a strip or a coil and provides faster installation and better results in drywall, decking and flooring applications.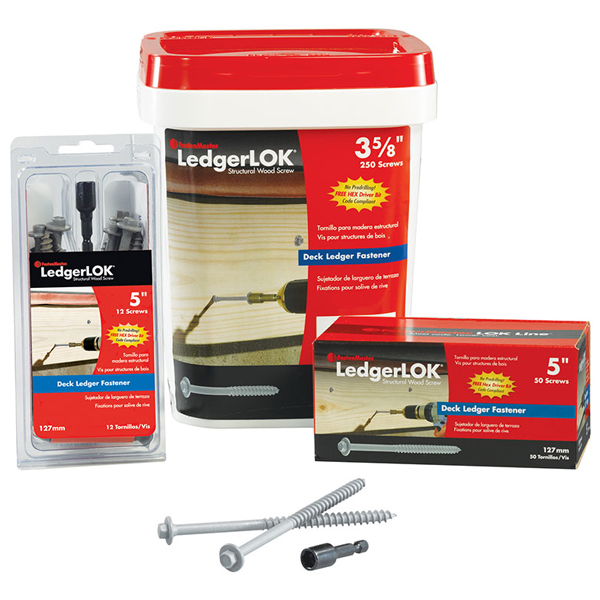 Structural Screws
Structural screws are high-strength, heat-treated construction screws that can be used in place of lag screws for stronger and more lasting connections.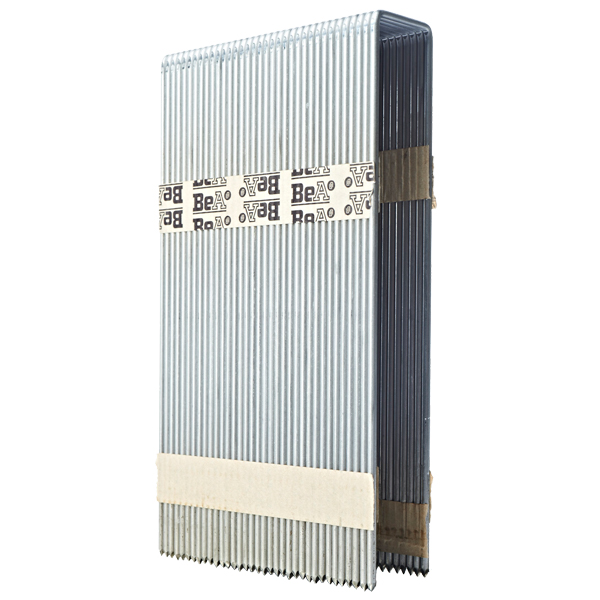 Staples
Industrial staples can be both light duty and heavy duty and are available in various thickness including fine wire, heavy wire and medium wire, various crown widths and gauges, as well as coil or stick options.
Why Attributes Matter in Fastener Selection
How do I choose the right screw, nail or staple for my needs? If you find yourself asking this question, don't worry. We've created a handy glossary of fastener facts to help you on your way. Below, you'll find the most common attributes to consider when selecting fasteners:
Fastener Type
The most common types of fasteners include nails, screws, clips, pins, rivets, staples, bolts and anchors. They are available in a variety of sizes and styles to suit every industrial need.
Fastener Diameter
The thread diameter (T) of most fasteners is measured on the outside of the threads. The shank diameter (S) is the measurement of the area directly under the fastener head. The root diameter (R) is the measurement of the fastener inside the threads.
Fastener Galvanization
Galvanization protects fasteners from corrosion. It works by coating the steel with zinc. The amount of zinc applied is critical to its basic corrosion resistance and can be applied in three ways:
Hot Dipped: Nails are dipped in a vat of molten zinc.
Mechanical: Nails are tumbled with zinc balls.
Electrogalvanized: Zinc is attracted to nail by electrostatic charge.
Fastener Length
Fastener length is typically measured from the under the head of the fastener (where the surface of the material sits) to the end of the fastener. One exception is for countersunk fasteners that sit flush with the surface of the material. In this case, the length is measured from the top of the head to the fastener point.
Nail Points
Knowing the different kinds of nail points will help you match the proper fastener for the type of wood used in an application.
Diamond points are used mostly for soft woods because the sharper point drives easier, offers better withdrawal strength and splits woods easier.
Chisel points are used mostly for hardwood because the blunter point drives harder, has less withdrawal strength and splits wood less.
Ballistic points are used for wood to light gauge steel applications and is shaped like a bullet.
Nail Shank
The nail shank does the bulk of the holding. Variations of the shank include smooth shank, ring shank, screw shank and spiral shank.
Nail Type
Nails are among the most common fasteners and are available in three different variations:
Coil nails are made for high-volume applications, these coils contain large quantities of nails that minimize reloading time and help you work faster.
Stick nails are common in construction because fewer nails can be loaded into your nail gun, making the tool lighter and easier to maneuver.
Finish nails, T-nails and Pins are usually rectangular, rather than having a round cross section and have a smaller diameter than coil and stick nails. This makes them ideal for finish work.
Shank Deformation
Shank deformation is a term that differentiates threaded shank nails from smooth shank nails. Ring shank nails or screw shank nails simply implies a greater holding power than that of a smooth nail (plain shank) and is ideal in applications where expansion and contraction are an issue.
Plain shank is common in applications such as framing. Ring shank nails are used in softwood applications because softwood has fibers that bend but don't break. Screw shank nails are used in hard wood applications and twists itself into the wood.
Staple Crown
Staples are commonly used fasteners in every application include office work, furniture building, pallet construction and carton closing. To accommodate such a wide variety of tasks, choose from different variations of staples. They include wide crown staples, medium crown staples and narrow crown staples.
Wide crown staples are heavy-duty staples that are large in size and used for roofing, furniture framing and carton to skid attachment. They are measured in gauges. The smaller the gauge, the heavier the staple.
Medium crown staples are commonly used in construction for shingles, fascia, soffits and fencing, but can also be used in furniture framing and pallet making.
Narrow crown staples are used in applications considered to be more "delicate" and include installation of trim, lattice, drawer making applications and installing soffit and fascia.
Fastener Thread Pitch
Thread pitch is used in metric fasteners and indicates the distance between threads in millimeters (mm). Typically, smaller screws will have finer threads and lower thread pitch. Larger screws will have coarser threads and a higher thread pitch. American fasteners use what is called a thread count, or threads per inch (TPI), which counts the number of threads along the length of a fastener.
Types of Materials
Fasteners can be made from a variety of materials and each material has predetermined strength, brittleness, hardness and corrosion resistance. Common materials include plain steel, stainless steel, aluminum, hardened steel or galvanized steel. But fasteners can be constructed from plastic, titanium and more. Always consider the result you are looking for when considering the material your fastener will be constructed from.
If you're not sure about the fasteners your job requires, reach out to your knowledgeable LINC Systems representative. We can help you identify the right tools, fasteners and accessories you need to work smarter and safer. If you have any questions on fastener selection, please contact us today by calling 800-513-9918 or visit LINCsystems.com.