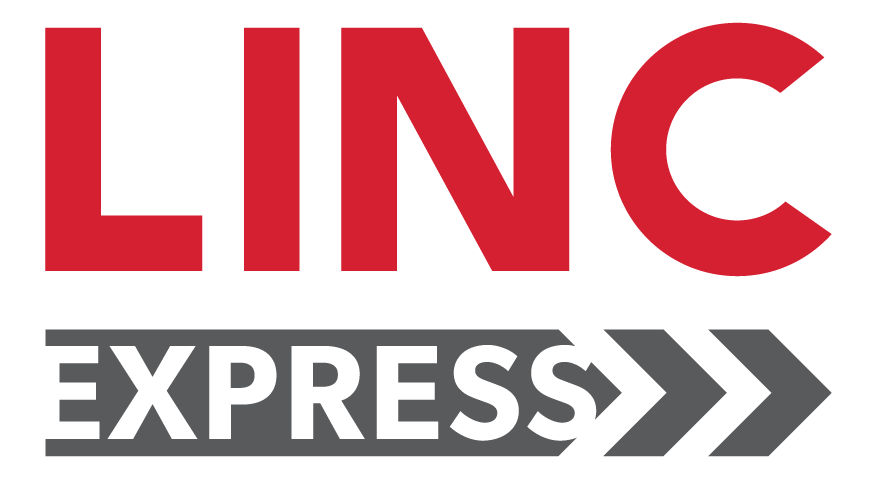 Are you looking for a way to save time and money in your production and shipping operations? Why have one invoice for nails and screws and another invoice for your stretch wrap and packaging supplies? Managing multiple invoices not only puts more strain on your back office, it also increases the chances of accounting errors and stockouts.
Did you know that LINC Systems can bundle your fastener orders with packaging and shipping supplies?
That's right. You may know that we sell fastening and industrial supply solutions for all major industries. You may not have known that we also sell packaging items like:
Packaging tapes
Industrial tapes
Stretch wrap
Strapping
Bags
Corner board
Packaging equipment
In addition to our knowledgeable sales professionals, we offer an easy-to-use and efficient ecommerce website for convenient purchasing, day or night.

Companies can increase their purchasing power through supplier consolidation programs like the LINC Express Program. By selecting a few choice vendors, you can expect better pricing and lower freight, packing, shipping and handling fees as well as more personalized service. Fewer deliveries to put away can also result in a reduction of labor costs and product damage. With fewer purchase orders to manage, you can also expect improved reporting on purchasing activity — helping you make better data-driven decisions about your inventory.
Concerned about supply availability? We stock our warehouse with packaging and shipping supplies from major brands like:
3M™ Tapes and Adhesives
Shurtape Packaging and Industrial Tapes
Signode Strapping
Berry Stretch Films
PAC Strapping
FROMM
LK Plastics, and more
Related: 7 Ways to Tackle Rising Supply Prices and Cut Costs in Your Manufacturing Operations

Technical Service and Repair for Packaging Tools for Improved Production
Did you also know that we can service and maintain your packaging tools? Sure, you can purchase packaging supplies like stretch wrap, strapping or tape from the bigger packaging houses. However, you're limited in the type of service and support you receive. The big packaging companies don't usually offer onsite tool maintenance programs or consultative services to help you dial-in operational costs and performance.
The Old Way
When your equipment goes down, you have two choices:
1) Send in your broken or damaged tools for expensive repair and long turnaround times.
2) Find an outside company to perform repairs.
Either way, you're left waiting while your operations come to a screeching halt. Broken tools and equipment slow down your production line and unplanned downtime can cost thousands.
The Better Way
Bundle your purchasing with LINC Systems Express Program. With LINC Systems, you have access to industry experts that will evaluate your operations, inspect and repair tooling and equipment before failure and recommend the right fasteners, industrial supplies or packaging options your business needs.
Not only do we have our own service department for repair of bigger equipment items like stretch wrappers and strapping machines, but we also have an on-site service program for your hand-held packaging tools.
Our experts can ensure your tools operate to their highest level of performance possible, minimizing costly downtime and increasing your overall profitability.
LINC Systems services all major brands of pneumatic tools, packaging and power tools including top brands like Paslode, Duofast, Bostitch, DeWalt, Everwin, Hitachi, Senco, Teknika, Signode, Fromm, Omer, Spotnails, BeA and many more.
Learn how LINC Systems Express Program can help you save time and money in your operations.
Consolidate Your Fastener and Packaging Supplies to One Invoice
LINC Systems is your one-stop solution.
Every invoice you generate comes at a cost. Each one has a charge for transit, warehousing, gas and other surcharges. Then, add in the time it takes for your accounts payable department to process each invoice and you're left with a high purchase-to-pay cycle.
There's no need to manage endless invoices and vendors to get the materials and supplies your business needs. While businesses everywhere are struggling with rising supply chain costs, we are here by your side and ready to help.
LINC Systems works with you to consolidate your most common purchases into one invoice for better inventory and cost management.
Other examples of cost savings include:
Material & Application Analysis
LINC Systems experts can evaluate your processes and recommend solutions based on your unique applications and supply needs.
Labor Reduction with Equipment Analysis (ROI)
LINC Systems can recommend automated packaging solutions that enable your company to reposition employees in key roles and alleviate labor shortages.
Sustainability Improvements
When you consolidate your fastener, industrial supply and packaging needs, you'll receive one order instead of five. This results in fewer trucks on the road, lower fuel consumption, minimized diesel emission and transportation charges, less packing material and less waste — which is a major benefit for you and the environment.
Access to Major Packaging Brands
By consolidating your purchases with the LINC Express program, you will have increased buying power from the brands you know and trust.
Supplier Consolidation
Fewer purchase orders result in fewer invoices to manage, less work on the administrative end, fewer purchasing errors and better forecasting. Consolidation comes with added reliability because with reduced product handling, there is reduced risk that something will be damaged, go missing or be sent to the wrong delivery point.
Reduction in Freight Costs
Bundling your fastener, industrial supply and packaging supplies results in lower packing, shipping, freight costs and surcharges per pallet.
Partnering with LINC team can provide your organization access to high quality brands, lower material and shipping costs and more efficient product ordering and receiving. Taking advantage of the LINC Express program is the economical, eco-friendly and sustainable option that will help you increase profit margins while reducing your environmental impact. And that's a win-win in our book.
What company doesn't want to save $10K – 12K annually? Reducing shipping charges is one way we can help you cut costs. By consolidating your shipments with our LINC Express program, you can save your organization significant change in lowered shipping costs.
For example, if you purchase one pallet of film per month from us, consolidating that shipment with needed supplies like tape or strap will lower your shipping costs by an estimated $10K – $12K annually.*
*Savings calculations above based on shipping charges from the Midwest to the East Coast 2-day delivery via major shipper. Actual shipping savings may vary.
Contact your LINC Systems at 800.513.9918 for complimentary packaging cost-savings and supply chain reliability review.
LINC Systems is proud to carry a variety of fasteners, industrial supply and packaging products from top-rated brands. We also have the services you need to manage your operations more efficiently. If you would like to consolidate your supply needs and start saving time and money, contact us today by calling 800-513-9918 or visit LINCsystems.com.